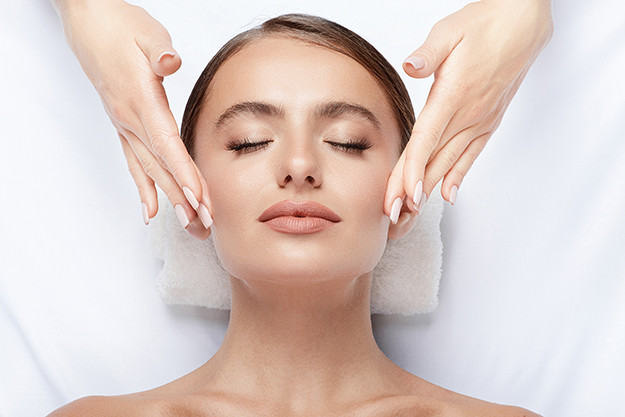 Treatments
C
hiropractic, Massage
Non-forceful techniques manipulations, Physical Therapy, and Massage
CoolSculpting, Freeze The Fat
The only FDA approved, non-invasive procedure without surgery and injection to reduce local fat areas of the body. It can be used on abdomen, love handles, inner thighs, outer thighs, upper back and double chin. No down time and no recovery time either.
​IPL Therapy, Photo Facial, Rejuvenation, Vein Treatment, Scaring and Pigmentation
Intense pulse light therapy is a laser treatment to rejuvenate the skin, improve wrinkles, scaring, pigmentation, roscea and spider veins on face and body.
Non Invasive, Non-Surgical Liposuction Treatment
Ultrasonic Cavitation or Ultrasound Liposuction is a new, non-surgical fat removal procedure in body slimming for localized fat reduction. Using leading edge technology, it dissolves the underlying fat cells and layers. The body drains the dissolved fat though lymphatic system without any invasive surgery or downtime. It also does the firming and contouring of the skin in any part of the face and body.
Endermologie
Endermology is a system to lift any loose skin and wrinkles around the eyes, cheeks, under the chin, neck and all over the body region. Endermology activates the fibroblasts under the epidermis and increases collagen and elastin production by 240%. The body naturally produces collagen and elastin, and gets rid of the lines and wrinkles in face and neck region.
Radio frequency Skin Tightening​
Radio frequency treatments are a popular non-surgical option for those looking for sag-free skin. This treatment works with ultrasound which causes the underlying collagen to contract immediately, thus tightening your skin. Your skin can tighten more after the procedure as the collagen continues to contract gradually. Four or more treatments are recommended for optimal results, with days between each visit. Radio frequency is also used to reduce cellulites and loose skin in any part of the body without any invasive surgery or down time.
Skin Stem Cell Therapy​
Skin stem cell therapy is the most advanced treatment which helps nourish and repair fine and deep wrinkles. It rejuvenate by micro-needling technique to delay the visible signs of aging.
Ultherapy
Ultherapy is a non-surgical alternative to facelift surgery using only focused ultrasound energy to tighten and lift loose facial and neck skin without any damage of the skin surface and therefore no downtime. It is a relatively new technology which has been approved by the FDA in the USA.
The precisely directed ultrasound waves penetrate only the skin surface and are focused on the level of the collagen and elastin tissue layers deeper in the skin. The thermal effects delivered by this focused energy eventually stimulate the production of new collagen to replace the old and aged collagen. The end-result of this collagen replacement process is a firming, tightening and lifting of the skin.
VI Peel
Your Peel For Anti-Aging Skin
The aging process can cause your skin to become lax, pigmented and rough. Sun exposure and environmental assault just adds to the problem. Aging is inevitable but the VI Peel can make a difference in as little as 7 days. More than 10 years of experience with satisfied patients across the world
Specifically formulated to rejuvenate aging skin and help prevent future damage.
Soften fine lines and wrinkles
Restore a more even skin tone
Smooths away rough skin texture
A simple, pain-free procedure
A proven treatment protocol that works synergistically with specific VI Derm products to enhance and extend your results
Microdermabrasion
Microdermabrasion treatments use a minimally abrasive instrument to gently sand your skin, removing the thicker, uneven outer layer. This type of skin rejuvenation is used to treat light scarring, discoloration, sun damage and stretch marks.
What microdermabrasion can do?
Improve age spots and black heads
Improve hyperpigmentation (patches of darkened skin)
Exfoliate your skin, resulting in a refreshed appearance
Lessen the appearance of stretch marks.
Reduce fine lines and wrinkles
Reduce or eliminate enlarged pores
Treat acne and the scars left by acne
Microdermabrasion helps to thicken your collagen, which results in a younger looking complexion. Collagen is a protein in your skin that's abundant when you're a child and makes skin appear taut and smooth. Collagen production declines as we age, resulting in looser, uneven skin.​
Hydra Skin Care Facial Beauty
Hydra Beauty Skin Care Facial Machine uses 3 step techniques to cleanse, extract and hydrate. It is so effective with nourishing serums that creates an instantly gratifying glow. It minimizes signs of aging, fine lines, wrinkles, dark spots and sun damage with a patented combination of peptides to restore skin health and vitality. This multi-step treatment cleans, exfoliate and extract to get rid of impurities and dead skin cells while at the same time quenching skin with vital nutrients like antioxidants, peptides and hyaluronic acid.